My little man is ready to create with his apron and shoes on! I am glad we had the art apron on!!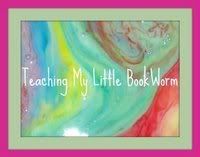 So, this go around we did
yellow
with mixed media. Wasn't too sure about what to do with this one. I just put out different things my big girl could create with. I really had to try and not get frustrated, b/c she wasn't creating on the paper I wanted her to use. I am trying to get them to do at least some work on paper to make a book for them. She decided she was going to paint and use construction paper to make her one of a kind creation. Today I gave her another go at it with some
yellow
paint mixed with sand. I find that she starts off by painting things, for example today was an easter egg, then she just completely covers the page with paint. So, I feel like all of our pages are going to look the same. Any ideas for this, or should I let her do her thing?
My little boy once again was doing great for about five minutes. I let him only have paint and crayons.